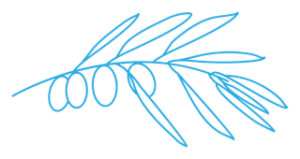 Those looking for variety will find just this in Kvarner Bay. A multi-faceted region of Croatia as the origin of the name "Kvarner" Bay reveals. After the fall of the Roman colony Flanona, today Plomin in Istria, the area was named "mare quaternarium". This refers to the four different directions that could be navigated by ship from this location: west to Venice and Ravenna, east to Senj, north to Rijeka and south to Zadar. The Latin word "Quarner" meaning "four-part".
The holiday oasis between the Istrian peninsula and the Velebit Mountains offers secluded bays in the middle of the Adriatic, dreamlike island sceneries from lush vegetation to barren moon landscapes as well as the fascinating, medieval city of Rab and historic, small harbor towns such as Opatija, the oldest seaside resort in Croatia.
Immerse yourself in a paradise of Mediterranean beauty whether by enjoying tranquil island life or the mainland. The Kvarner Bay with its main islands Krk, Cres, Lošinj, Pag and Rab is a cycle-Eldorado. Whether on Dugi Otok with its almost car-free roads with panoramic views, fantastic tracks and nature trails on Krk or through Mediterranean green forests on Cres – the Kvarner Bay offers ideal conditions for exploring the region on two wheels.
A cycling holiday that inspires all the senses: healing mud baths in Soline, flowering magnolias and oleanders on the island of Molat with the air ever filled with the wonderfully intense aroma of maquis. There is something new to discover and taste everywhere: try the famous cheese from Pag or the golden wine Žlahtina from the island of Krk, a light white wine with a subtle flavor of green apples.
Cycle the Kvarner Bay! Choose between single- or multi-day tours and decide on your favorite two-wheel companion: whether hybrid or race bike, mountain bike or E-bike the Kvarner Bay will make every cycling fan happy.