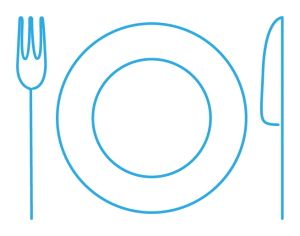 Soak in the sun, swim in the deep blue water and taste the sea salt on your lips. Cycle along coasts littered with dream-like beaches, through the hinterland strewn with lush valleys and green hills, and through the rugged mountains and the Mediterranean forests of Croatia. Smell the scent of fresh green pine forests and the spicy macchia, listen to the birds, the sound of the streams and the mild winds. Breathe in fresh, sea air. The only issue to be resolved during the day is remembering to apply suntan lotion and choosing which swimsuit to wear. It's holiday time – how wonderful!
But is something still missing? The daily discovering and cycling are sure to make you hungry, very hungry! And what would a holiday in Croatia be without its delicacies and gourmet delights?
An active cycling holiday that allows the sinful! Whether by trekking bike, E-bike or mountain bike – we would like to bring you closer to the culinary delights of this beautiful country. By bike we visit small, family-run farms where specialities such as homemade sausages, ham and cheese are waiting to be sampled. We will, of course, taste some of the best wines and olive oils in the area. What could be more fresh and local?
In the evening you will be tempted by Konobas with their cosy atmospheres with the smell of the sea still lingering in the air. There is little more fresh or varied than Mediterranean cuisine: whether the famous Pag cheese Paški sir, the Dalmatian ham pršut from the Karst Mountains, the famous Ćevapčići, meat rolls from seasoned minced meat, or Pašticada, beef marinated in wine with gnocchi. Whether the characteristic stews of sauerkraut, meat, bacon, the hearty game dishes, known from the forest regions, or light fare of fish and seafood: in Croatia everyone will find something to their taste. With a dessert or a good wine to accompany the main and you will end every day full of new adventures and discoveries.
Experience Croatian cuisine up close! Accompany us on your bike through beautiful Croatia – with the versatile tastes of local delicacies to satisfy your taste buds.