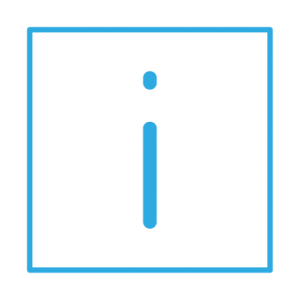 The best time to visit Croatia
The best time to visit Croatia, to avoid the crowds and experience the beautiful weather, is April, May and September.The weather will be stunning with the benefit of far fewer tourists.


Is Croatia safe?
Croatia is a very safe country and violent crime is rare with overall crime rates being low. However, you should be aware that in every popular tourist destination pickpocketing and petty theft are common, so take precautions such as keeping your wallet and phone in your front pocket and keep an eye on your purse or backpack.
What vaccinations are needed when traveling to Croatia?
You should get medical advice from your local health practitioner in order to receive all of the appropriate vaccinations before travelling to Croatia.
Currency and spoken languages in Croatia
Croatia is a member of EU but not a member of Euro Zone (countries using Euro as a common currency). Croatian currency is Kuna, and the exchange rate (as per January 2019) is 7,4 Kn – 1 €; 6,5 Kn – 1 US$, 8,3 Kn – 1 £.
Euro, British Pounds, US Dollars and other major currencies can be exchanged locally in banks or exchange offices. Internationally recognized credit/debit cards can be used at the cash withdrawal machines.


English is spoken throughout Croatia, especially in the tourist industry. Italian is spoken along the coast and on the islands while some German is spoken in the north of Croatia. It is, however, nice to learn and use a few Croatian words as well — bog means hello and hvala means thank you.
Plugs and voltage in Croatia
The standard voltage in Croatia is 230 volts and the standard frequency is 50Hz. We recommend that you pack a universal travel adaptor. You will need a voltage converter and plug adaptor in order to use U.S. appliances.
Is Wi-Fi available in Croatia?
Fast Wi-Fi can be found throughout the country in bars, restaurants, hotels and some public areas.
Is it safe to drink tap water in Croatia?
Generally it is safe to drink tap water in Croatia; people with sensitive stomachs should drink bottled water, which is available in shops, hotels, restaurants etc.
Croatian gastronomy and enology
The Adriatic coast is well known for its variety of seafood dishes. The best types of Adriatic fish are: sea bream, sea bass, red scorpion fish, dentex- fish emperor, mullet, monkfish etc.
Depending on geographical location, Croatian gastronomy is influenced by Mediterranean tradition as well as by eastern and central Europe: You can taste sheep cheese from the island of Pag with its scent of healthy herbs, salted by the strong wind "bura" brought in from the sea. Famous oysters from Ston are outstanding while in Istria you can find the best white truffles at a reasonable price. Kulen salami from the Slavonia lowland in the northeast of Croatia is the king of spicy dry sausage. Olives and extra virgin olive oil from the islands of Pag, Brač, Korčula and especially from Istria are some of the best quality olive oils in Europe. There is an abundance of fig trees on the islands and the coast, while almonds, lemons and mandarins can be found along the southern Dalmatian coast. Wild asparagus growing on the coast are a healthy delicacy in spring.
The Croatian wine scene is a growing one; young wine producers are educated and are introducing new techniques with old authentic grape varieties. Their high quality wines are among the world's best wines and have been recognized at various wine exhibitions. We recommend you to try Dingač from the peninsula of Pelješac, Malvazija from Istria, Vugava from the island of Vis, or Plavac mali from the island of Brač. Plum brandy- šljivovica and herbal brandy- travarica also deserve a taste test.
Tipping in Croatia
Tipping is expected and welcomed in Croatia. 10-15% tip on your bill in a restaurant is an acceptable amount. For taxi drivers, hairdressers and similar services rounding up the fare or fee is a nice gesture but it is not obligatory. Tour guides should also be tipped the equivalent of around 10-15 Euro per person per day.