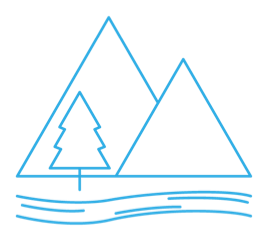 Croatia is a country of 1,000 islands and Mediterranean coastal landscapes yet with a mainland which also has much to offer: low mountain regions with dense forests and rough stone deserts, diverse nature and picturesque landscapes with a multitude of lakes and national parks, charming localities with rustic charm and one cultural highlight after the other. All of this can be enjoyed in a pleasant Mediterranean climate. A must for anyone who wants to spend their holiday on the beloved bicycle – whether for single- or multi-day tours.
A cycling holiday in Croatia promises ample variety! The Croatian hinterland offers a wide range of unspoilt areas largely untouched by mass tourism. Only 20 km from the coast you will reach the rugged countryside where the Bora has left its mark, cycling through national parks still inhabited by wild bears and wolves. So it is no coincidence that the national park Risnjak is derived from the Croatian word Ris meaning lynx.
Are you a fan of Karl May's Winnetou films? Then on to the film location: the Plitvice Lakes; UNESCO-protected since 1979. At Croatia's largest national park, and the oldest in south-eastern Europe, you can experience the spectacular waterfalls first-hand.
By bike you can visit small villages such as Otočac at the river Gacka; well-known for their wealth of trout, or Karlovac, which ranks amongst the youngest cities in Croatia.
An absolute must is Zagreb. The capital of Croatia is a colourful city with plenty of history to tell, great architecture and culinary delights to taste.
Whether by hybrid bike, racing bike or E-bike – Croatia's mainland is waiting for you to explore!